Product-Based Business owner need eCommerce websites
With the evolving technology, the customers are constantly changing the way of shopping and the merchants are trying to keep up with the pace of the customers. The shoppers search, compare and buy from online websites, mobile apps, physical stores, and social sites. Nowadays eCommerce is the revolution in the modern business world as all the activities whether it's buying or selling are taking place through online mode. It is a platform that helps the business to grow exponentially. Not only this, the constant increment of usage of smartphones and the internet aids the eCommerce business to grab the opportunity of more profit.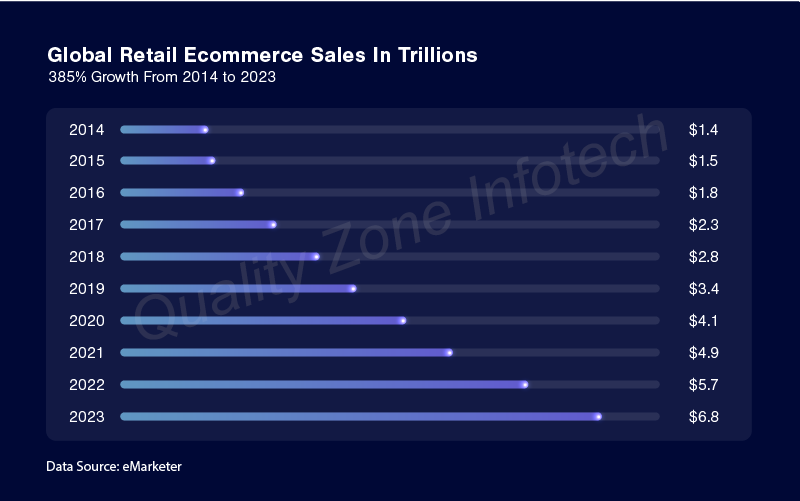 The eCommerce website development company in Noida helps you to take your business to next level. The product-based business owner should always opt for eCommerce websites. The reasons are given below:
Increased Customer Reach
The eCommerce website allows you to put your products and services right in the hands of the clients irrespective of their location. The eCommerce web design services in Noida will help you to increase your customer reach that in turn will help to take your business to heights.
No Time Restrictions
Have you heard about the statement "Make money while you sleep"? Yes, it is true. The eCommerce website is open 24*7 for your customers so that they can buy your services or products at any point in time, whether it's the middle of the day or midnight.
The best eCommerce website designing company in Noida will help you achieve this benefit.
Low Start-Up and Running Costs
The eCommerce web design services in Noida helps to set up the e-commerce website easily in just weeks while working with the right platform and great partners.
Run your business from Anywhere
An eCommerce website gives you the flexibility of running your business from any part of the world as long as you have internet, email, and mobile phone.
Customer's Information
With the help of the best eCommerce website designing company in Noida, you can gather your customer's information like what they are buying, what they are looking at, what they are interested in buying, which discounts they are likely to respond to and much more. This information will help you to diversify the most successful products and develop them into a wider range of offerings.
Hence, an eCommerce website helps the product-based business grow exponentially and offers a plethora of benefits to the business owners.