Leading SEO Services Provider Company in India
SEO stands for search engine optimization. It is use to promote and advertise the product and services on social media. Most of people always active on social media so, if you want to advertise and promote your product and services then SEO are the best way for it.
There are two types of SEO on Page SEO and Off Page SEO. In On Page SEO we work on the content of our website that will be require to rank of our website. off Page SEO we work on the content of other website that will be require for rank our website. In SEO we have to consider about our competitors.
SEO is completely depends on the website. Our website title, keywords, URL, contents, Meta descriptions should be relevant or according to the SEO requirement. We create Posts, blogs with our website link and post it on the Social media like facebook, Google plus, Twitter, Instagram etc.
There are some most important aspects that affect the ranking of our website:
Title must not exceed to 60-70 character.
Website URL should be clean.
Length of Meta keywords should not exceed to 150-160 character.
Length of Meta description should not exceed to 290-300 character.
Keywords should be relevant to the product & services.
Quality Zone Infotech is the Best SEO Service Company in India. It guaranteed to his customer to achieve good rank of the website on Google search engine. Quality Zone Infotech has experienced experts who can easily find the keywords that will help for the searching of the website. Quality Zone Infotech uses best tool for generating keywords and backlinks. Our experts daily create new posts and blogs and post it on the social media and other websites from which they can get traffic on our website. We always provide 100 percent customer satisfaction work. Don't hesitate to contact us if, you want SEO services in India for your website or Application.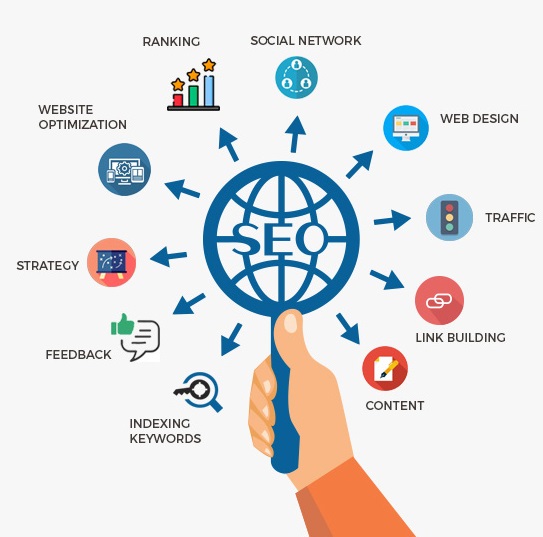 SEO Package for Your Business Growth
Frequently Asked Questions