Affiliate Marketing Program
Affiliate Marketing Program
Affiliate programs is a program for the associates, designed for the online merchant websites to pay commission for generating the traffic.
Are you new to the business, or are you running a startup company? No problem, you can change your lives drastically with our affiliate program. Quality Zone Infotech introduces an affiliate program exclusively for the beginners and rising entrepreneurs that enables them to make a mark in their online website business.
Our Affiliate Program
With our affiliate program, you need not be a tech-savvy to improve your business. All you need is a little bit of coding or marketing knowledge to get sufficient traffic for your brand. We help our affiliates in generating a lucrative and stable income for their personal lives and their businesses in their rat race. We have designed our affiliate program with technology leadership and fantastic customer support, with your basic knowledge.
What do we do in our affiliate program?
When you receive an order from a client for developing their websites, you can build their site independently if you are confident in meeting their needs. But, if you are struggling to accomplish customer requirements and looking for able assistance, you have knocked at the right door.
What is the revenue you can generate?
If you have good marketing strategies and closing techniques, then you can sell up to 5 to 10 websites monthly and earn a net profit of Rs. 50,000 to 100,000. If your affiliates get other references on board, it enhances your revenue over Rs. 500,000.
Who should enroll in this program?
Our affiliate program is open for all. We do not differentiate between the candidates who enroll for this course. However, our program encourages those entrepreneurs who have the ambition to grow in their professional lives. If you are technically sound, it gives you an added advantage over those who don't have technical skills. The only difference is that the former can avoid spending their money on external help. The affiliate program is more helpful to those who have a flair for marketing and sales.
What does our program cover?
The affiliate program covers the following skillsets like:
Web Designing basics
Marketing and communication skills
Writing the appealing content according to the Google algorithms
Sample for sales email templates
Pricing
Business training
And others
Are you interested in shaping your career in affiliate marketing? Partner with us for a bright future!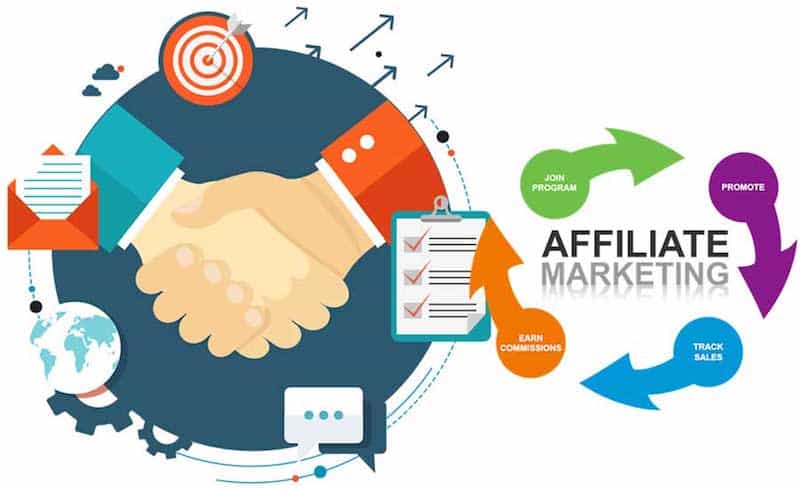 Get a Free Quote
Our Clients