Instagram Marketing Marketing Services
Instagram Account Marketing Packages
Instagram users scroll their feeds almost every day, with over 50% doing so. Over 1 billion people use Instagram each month. Instagram can connect you with thousands of potential customers daily, so you are missing out if you don't have one.
Taking social networking to the next level
Facebook's parent company, Instagram, has made speedy popularity. The service's most attractive feature is its mobile application.Through social media, your brand can extend its reach and visibility.
How does Instagram marketing work?
Through Instagram marketing, brands can connect with their target audiences. Marketing and branding are common uses of this technique. Visual content has made Instagram more popular than ever.
Marketing professionals say 32% of their method relies most on visual images. Consumers' demand on the platform presents a huge space for brands that are willing to commit. Building a sense of community always pays off in social media marketing.
Instagram marketing has many benefits.
1) Multichannel connection
Engaging your customers across multiple channels is easier with Instagram.
2) Improve your social media presence.
Using Instagram, you can share your posts on Facebook, Twitter, etc.
3) Attract audiences
The following on Instagram can grow naturally, and people will get to know your brand that way.
4) Using a visual platform.
This makes it stand out among the other social media platforms. Its photo-centricity sets it apart from all other social media platforms. Videos and photos accompany the text on the forum.
5) Expand your audience
Discovering new companies and people is easy on Instagram. Instagram hashtags can find out new customers.
6) Generate sales
Images help to show off your creations and services. Taking advantage of visual platforms such as Instagram drives sales.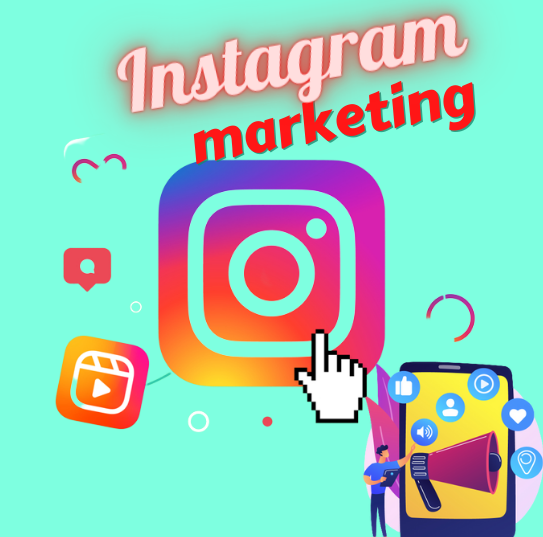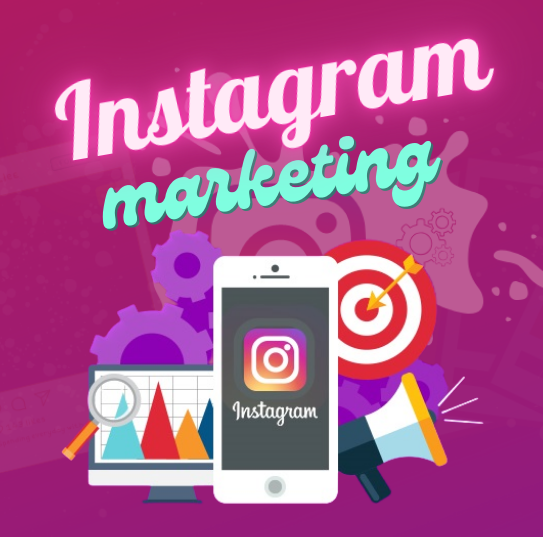 What are the advantages of ABC Company Instagram marketing services?
You're probably interested in knowing our client retention rate of 97%. We love working with our social media advertising clients for some reasons:
1) A full-funnel approach: We don't just talk about other social media platforms at ABC company. Our focus is on inbound marketing in general. Our competitors only cater to sales, and hence, we focus on shoppers at all phases of the funnel. By combining "See, Think, Do" advertising, high-quality content, and segmented audiences. We help your customers move through the buying cycle finally.
2) From a Holistic Perspective: There is no such thing as an island in social media. Your Instagram marketing strategy will only get you so far if you only focus on it. Inflow provides a multitude of perspectives as part of our services. With a multichannel digital marketing plan (PPC, SEO, conversion optimization), you will reach the right audience at the right time and move them through the funnel.
3) Fair pricing: You don't pay more for success with us than most Instagram agencies. Our team manages social media based on the amount of money in your accounts, not the amount of money in your ads.
Our Packages
BASIC
Business Profile Creation
Optimization Of Business Profile
Post Creation For Instagram (15 per Month)
200+ Followers Monthly
Hashtag Research
Engagement Strategy
Link With Facebook Page
Video Uploading On IGTV(1- Provided by client)
Instagram Analytics & Monitoring
Monthly Reporting
Instagram Ads Campaign – 1
Audience Research
Instagram Ads Monitoring
SILVER
Business Profile Creation
Optimization Of Business Profile
Post Creation For Instagram (30 per Month)
Instagram Reel Creation (5 per Month)
450+ Followers Monthly
Hashtag Research
Competitors Analysis
Responding to comment
Engagement Strategy
Link With Facebook Page
Video Uploading On IGTV(1- Provided by client)
Instagram Analytics & Monitoring
Monthly Reporting
Instagram Ads Campaign – 2
Audience Research
Instagram Ads Monitoring
GOLD
Business Profile Creation
Optimization Of Business Profile
Instagram Reel Creation – 10 per Month
Post Creation For Instagram Profile (45 per Month)
1000+ Followers Monthly
Hashtag Research
Competitors Analysis
Responding to comment
Engagement Strategy
Link With Facebook Page
Video Uploading On IGTV(1- Provided by client)
Instagram Analytics & Monitoring
Monthly Reporting
Instagram Ads Campaign – 3
Audience Research
Instagram Ads Monitoring