Terms & Conditions
Terms & Conditions
The items, software and human resources Alternatives (collectively, hereinafter generally known as "Services") Quality Zone InfoTech are offered subject to any client's approval of and conformity with the Terms & Conditions (hereinafter generally known as "Terms") and the terms and scenarios of the Support Level Guarantee Agreement as defined below:
Terms:
Quality Zone InfoTech has the power to use its determining mark that might come by means of Logo, Style, URL or any types of brand identity to all sites produced from here and without any approval of its customers or customers it will come into force.
Service delivered with description:
Any new feature that increases or increases the Alternatives shall be considered to be aspect of the Alternatives unless clearly stated otherwise. We have right to modify, hold or stop the Alternatives (or any aspect thereof), depending on non-cooperation, non transaction, or unwanted delay from client, whenever you want, without notice.
Information accessible:
If Quality Zone InfoTech considers the details that the Client has offered is not appropriate, present, or finish, Quality Zone InfoTech has the right to reject Client accessibility any Quality Zone InfoTech Websites or Alternatives or any of its resources, and in such event Clients' consideration may be ended or revoked whenever you want.
Support Stipulation after Delivery:
It is essential on the aspect of the Quality Zone InfoTech to provide Technological Support on all tasks delivered, for no more than one month, from plenty of period of time of delivery/go live. Projects not organized with us shall not be covered by this clause, as we cannot support changes created by other provider. For any and all issues coming up post the support interval specified above, Quality Zone InfoTech will be happy to offer assistance; however, all such support will be at price to the client. The price will be determined on a situation to situation basis after proper requirement analysis. The phrase "Technical Support" has been further defined for reasons of better understanding to cover only the following line items:
Errors/Bug fixing.
Technical troubleshooting.
Technical advice.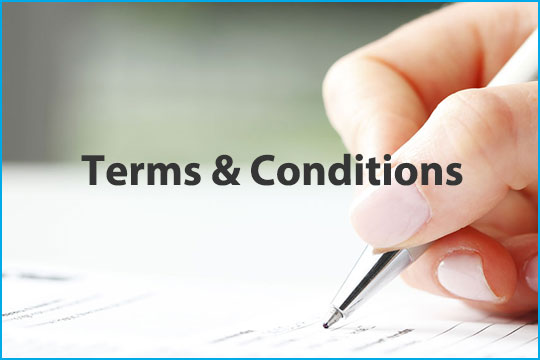 Get a Free Quote
Minor changes to the website must not be such that changes the original opportunity of the project through any architectural, efficient, design or any other change.
Terms and Conditions For Hosting
As Quality Zone InfoTech is a professional service and being loyal to our clients, we also having certain terms and conditions which must be strictly followed. Below you can find the most important prohibited conditions.
Prohibit conditions:
If any mail has been send through reference machine via Quality Zone InfoTech server is strictly prohibited and it is considered as spam.
Spreading fake news like news bombing activities as an email to other email services or people are strictly prohibited
The other process we prohibited is a user who is accessing or trying to access other's account, penetrating or attempting to penetrate and much more issues.
If we found any illegal or forgery activities taking place in a message header are prohibited completely.
We will inform the officials of law enforcement if any abuse or violation or infringement is considered to be a crime. Then those individuals have to face the consequences and action taken against them.
At the time of the investigation, we will block the access of a client to our server based on law enforcement policy.
If any customer has been caught during the investigation then we will finally terminate or suspend or restrict that customer's account.
In case, if any kind of spam issues are taking place in the domain means then we will inform about those issue to the client immediately. If the client does not consider it then we have no other choice of then removing that domain from the server.
If in case there would be any issue so will update your latest 7 Days backup on your main domain with in 24 Hour.
Date Backup / Removal Policy :
As per the updated Data backup policy, Shared Hosting Clients who need to retain their account backups, should generate instant backup from their cPanel account and save to Local drive and take away Backup files from the server once downloaded. we don't offer any further backup apart from active copy on the server. As per the updated disc space usage policy, we don't take any responsibility of Data backup availableness because of excessive data usage problems in shared Hosting. Quality Zone Infotech won't be to blame for any data backup in any case, if you lost or Damage your data or backup copy.
We reserve rights to remove unwanted and unnecessary zip files accessible within the server time to time so as to stay the server performance well. If you've got generated your cPanel or web site or the other backup either via system or manually, you want to transfer a similar from the server with in 7 days time. Older information would be faraway from the server with none previous information.
Our Clients